In Memory of Denise Knott-Stoehr
Aug 5, 1959- June 3, 2016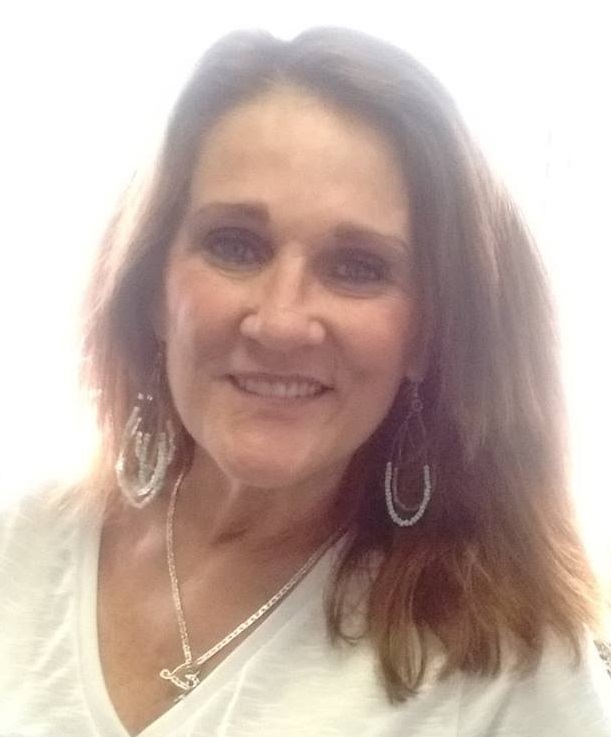 Denise Knott-Stoehr passed away peacefully in her sleep Friday June 3rd, 2016.  She was survived by her son Danny Knott, her husband Corky Stoehr , faithful companion "Lucky" and her Pathway family.  Denise had a long tough battle with cancer but was finally able to let go after spending her last hours with her son Danny, her "lil man" Lucky and her Pathway family.
Denise began recovery from addiction March of  2014 at Pathway.  Before then, survived breast cancer and a double mastectomy.  Later in 2014, Denise was diagnosed with stage 4 terminal bone cancer.  Despite having to control her pain with addictive medications, she stayed committed to her recovery.  Denise was the epitome of strength, courage and overcoming odds.  She lived for her son Danny,  her husband, Corky and her dog Lucky. We will never forget her.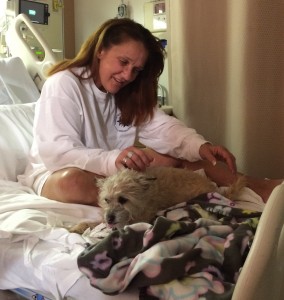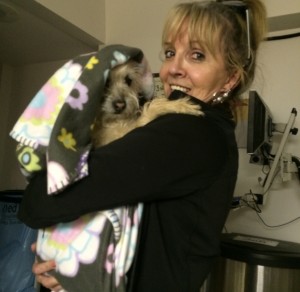 Remembering Marshal…
 Marshal Carman
May 30, 1985— Sept 24, 2014
 Marshal was a huge part of the Pathway family.  He was with us for  over a year and had overcome many challenges and struggles.
He loved his family dearly, and adored his sons Skyler and Wyatt.
Our hearts go out to his parents Sue and Randy.
Things are not always what they seem.
Marshal was a great example of a young man trying to get it right.
We knew Marshal and we knew his heart.
We will never forget him.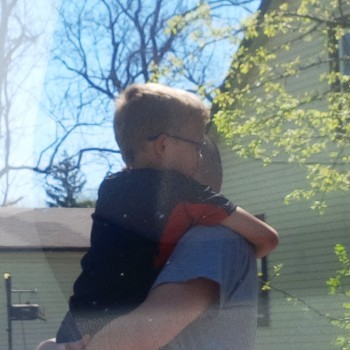 Long time Board Member, Darin Edwards
Dec 25, 1967- November 5, 2015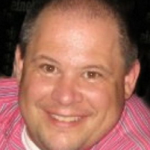 Continue Darin's legacy by supporting housing scholarships for our homeless .  
Your gift will be matched dollar for dollar.
Darin J. Edwards, age 47, formerly of Richmond, died Thursday, November 5, 2015, at his home.  Born December 25, 1967, in Richmond, Indiana, to Jay C. and Donna Polver Edwards, Darin lived in Richmond; Baltimore, Maryland; Charlotte, North Carolina; and Indianapolis, Indiana. He was a 1986 graduate of Richmond High School and a 1990 graduate of Hanover College where he was a member of Phi Gamma Delta Fraternity. Darin was the director of real estate lending at Indiana Housing & Community Development Authority. He was a past member of the Indianapolis Rugby Club and served on the Hanover College Alumni Association Board. Darin enjoyed playing football and rugby. He loved American military history. Darin had a great sense of humor and was passionate about helping low income families and others who needed his help. He was a deeply compassionate and sincere man.
 Darin joined the Pathway to Recovery Board of Directors in 1996.  At the time, Pathway had a single building which served as a home to 22 homeless men and women struggling to overcome substance abuse and mental illness.  During Darin's 20 years of leadership, Pathway grew from a single program to six programs housing over 90 homeless and formerly homeless men and women.  Pathway serves those "deemed hopeless by society".  These are men and women turned away from other programs because they are "too sick".  Because of Darin, Pathway raised over 2 million dollars and transformed 5  dilapidated, crime infested, multi-family properties into safe, affordable substance-free homes for 70 more men women and families.
But that's not all, Darin's impact went far beyond his savvy project development expertise.  Darin was part of the Pathway family.  He moved to Baltimore in 2005 right after Pathway added "Pathway-V", our first program housing our residents who reunite with their children or grandchildren.  Darin returned to Indpls 5 years later just in time for the creation of our last project Pathway-VI, our biggest project to date.  Darin was living in Charlotte by that time and flew in for preliminary meetings to ensure the project's groundwork.  None of that however is the point, the point is we loved him as family.  To help you understand this bond, I want to share some excerpts from a letter I gave to Darin June 8, 2005 when he accepted a job in Baltimore.
June 8, 2005
Dear Darin
Sometimes you don't realize how deep the bond is with another person until you  experience losing them.  I realize, we're not "losing" you and this move is a wonderful opportunity for you.  Nevertheless, it sure feels that way just the same.  I just wanted to write you a personal note to let you know what you mean to me.  It seems like we have a history just like that of a family. 
 I just want you to know you are a wonderful, compassionate, supportive, and very smart guy.  You should always hold your head up because I think you could go head to head with the best of them.  In addition, you are humble… almost to a fault.  I think sometimes you are oblivious to your own strength of character.  I admire you and respect you.  I consider you a close friend and will always feel a special bond toward you for the times you were there for me when I didn't trust anyone.  In addition, to all these things, you…. and  I mean YOU are the reason Pathway has 3 extra properties.  I never thought it was possible and you told me where to get the money, who to ask, what to ask, and how to write the grant.  You also were always optimistic and said… "we'll get it"… Every client that lived in those houses had a home because you did what you did.  Seriously, it's all part of the big picture I realize, but Darin you always set the ball rolling and it always resulted in positive life changing events. 
 I hesitate to even bring this up because I'm sure this transition is overloading you with emotions, but I just want to tell you that I treasure the talks we had when you had to walk through your own personal family tragedy.  Whether you know it or not, you handled the loss of your mom with grace and like a trooper.  I think she would be have been very proud.
 As you create your new little nest in Baltimore, I just want you to realize with everything in you that you are a "keeper".  If things get weird or scary or tough and self-doubt creeps in, take out this letter and look at the reality of who you are.  If you need to talk or anything, don't hesitate to call me… (by the way, I sure will not hesitate to call you)…
 Seriously, I admire your courage to make this move and I hope it turns out to be wonderful and exciting and adventurous.  You deserve the best and I hope you don't settle for less.
 If you need an ear or a pep talk or whatever, just let me know because I'm here.
 Your friend
Sandy
Becky Payne
Long time friend, family and staff member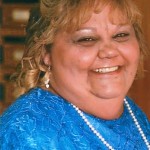 Becky Payne 44, Indianapolis, passed away Wednesday, November 11, 2009. She is survived by her son, grandsons, brothers, sisters, large family, and many friends.
Becky began working at Pathway in 1999, and never left.  Pathway was known for having 3 staff; Becky, Ivy, and Sandy. We were a team for over 10 years, and Becky was the quarterback all along.  She was our backbone, and we will miss her.
Becky helped hundreds of clients at Pathway.  She was the first person you saw in the morning and the last one at night.  She was there day in and day out.  People that didn't know asked, "What did Becky do at Pathway"? The answer is simple "everything".  Becky was the glue that held Pathway together.
Becky's grand-babies were the joy of her life and she beamed when talking about them.  Becky's son, Billy has been an absolute hero these past few weeks.  Becky's life was shared with Pathway and so were her last days.  We are eternally grateful for that.  Billy, your mom would be proud of the maturity and strength you showed.
The hospital was swarmed with past and present clients when the word got out that Becky was not going to be okay.  Everyone had stories of what a difference Becky made, and how she helped them try to turn their lives around.  For those of you who ask "is there anything I can do"? The answer is, "Yes".  You can do exactly what Becky would have wanted you to do.  She spent all of her waking hours trying to help people do the right thing.  She taught people how to "stay clean and sober, take care of their responsibilities, treat people with respect, and always try to help someone else". Now is the time to do exactly that.
That is what you can do for Becky.
Our hearts are broken, but Becky wouldn't want that.  We can't let the one day that we lost her become more important than all the days we had her.  It's times like these where we get a chance to show what we are made of.
Even though our hearts are broken, we cannot let the day we lost her become more important than the days we had her.
"Kimmie"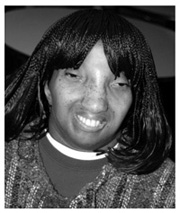 Kim Stewart, a long time Pathway graduate passed away March 11, 2010.  She had 14 years of sobriety and she was by far one of the most memorable individuals we ever encountered.  Kim came to Pathway in 1996 and progressed through the programs until she got her own apartment at Pathway-IV where she lived for 9 years. Her apartment would have given Walt Disney a run for his money; with stars on the ceiling, plastic dinosaurs, inflatable whales, and outer space memorabilia throughout, Kim transformed her one bedroom home into an amusement park. Laughter was her price of admission and we will miss her terribly.
 Some may not know that Kim was a prominent member of The Jumping Mouse Players, a traveling group of actors and actresses with learning, physical, or developmental disabilities, who explored what it meant to be viewed as "disabled" or "different" through skits, improv, and music. Suzi Moore Fenton was the former Director of The Jumping Mouse Players during Kim's "rise to stardom".  The following is an excerpt from Suzi's Memorial Tribute to Kim~
There are people who come and go in your life….many of them memorable for various reasons…they leave their mark on you and become a part of you…..
And then there are the souls who God puts into your life to leave a lasting impression and help- mold the best part of you.  This is why Kim was placed in this world. She was not of this world….but one of her own …full of love and joy and heartfelt compassion.
Everyone loved Kim and it wasn't just because she was funny and witty and intelligent and beautiful and talented….it was because her spirit was anointed. She overcame obstacles with joy and perseverance and pressed on…..and she had a sense of humor that melted your heart.
She was one of our top actors with Jumping Mouse Players. We relied heavily on Kim. Not only did she memorize well but she performed with such ease and charisma. She had natural talent and didn't fear performing. It was in her blood. She gave testimony about her life and her struggles with birth defects, alcoholism, physical issues and criticism from the world and she never allowed pride to enter into her testimony. It was important to her to let others know of her trials so they could get beyond their own…this was her ministry and her passion.
Kim never lost hope. She never lost faith. She never forgot a friend. Her spirit was and is still  strong. She is lighting up heaven this very minute I have no doubt.
The next time you look up into a starry night… whisper a prayer to God for Kim and blow her a kiss….I have a feeling a star will twinkle one back.