Pathway has been helping Hoosiers overcome homelessness, addiction and mental illness since 1991.
Residents arrive broken and hopeless, but leave substance-free, stable, self-sufficient and permanently housed. We carry out our mission with only four full time staff and numerous program graduates residing in Pathway apartments serving as volunteers.
Each year Pathway houses approximately 150 individuals and families in our substance-free living communities. But that's not all, five of our programs are supported by residents, with the exception of our 24-bed entry level program, where participants arrive with nothing, but need everything.
Lastly, Pathway's programs were created by transforming vacant boarded up properties into safe, secure, substance-free housing, impacting lives AND communities.
Pathway Transforms Lives and Communities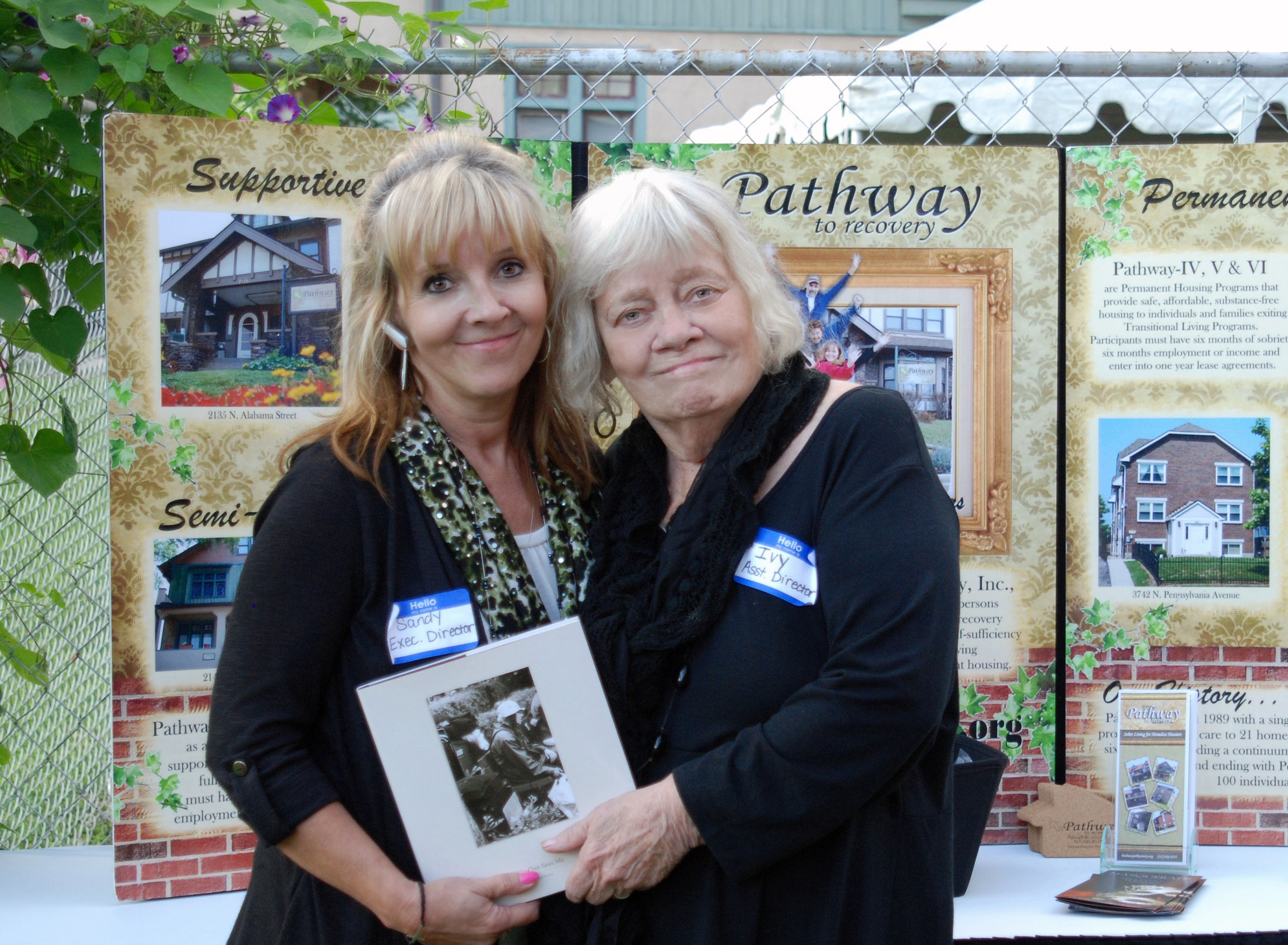 We are only able to do what we do because of YOU
Pathway's mission to transform lives is made possible through people like YOU – who believe we can impact homelessness and addiction to inspire change among our most vulnerable population.

Pathway operates six programs, housing nearly 100 men, women, and families beginning with entry-level transitional housing and ending with substance-free permanent housing.
This is accomplished with only 4 full-time staff along with numerous program graduates serving as peer support volunteers who help us carry out our mission. 
Individuals previously recycled through missions, hospitals, jails and institutions become substance-free, stable, self-sufficient and housed, while returning to the entry level program to support the new resident just beginning their journey of recovery.

Five of Pathway's six programs were created by transforming blighted drug-infested properties into safe, affordable, substance-free living permanent housing and they are financially self-supporting by residents. 
Transforming Communities One home at a time…

SPECIAL SERVICE PROJECTS  Dove House for Women – During 2009 and 2010, grants were made to Pathway to Recovery to support and sustain the continued operations of Dove House for Women. Dove House had fallen victim to our economy's challenges during a time of transition for the agency. Pathway was asked to step in to act as a safety net to help preserve this vital community resource. Dove House serves as a home to 22 homeless and indigent women recovering from substance abuse.