Pathway is the only program in Indianapolis providing income- based, peer driven, substance-free permanent housing. Pathway provides a solution for individuals graduating from other programs, which allows those agencies to decrease their waiting lists and serve those in desperate need of help.
HOUSING IS MATCHED WITH INDIVIDUAL NEEDS
Pathway offers three levels of substance-free supportive housing.  Each level has different criteria with placement depending on status of housing, recovery and or  stability and employment and income needs.  Applicants may enter advanced phases from other community programs and are not required to begin at Pathway-I.
Level I – Supportive Housing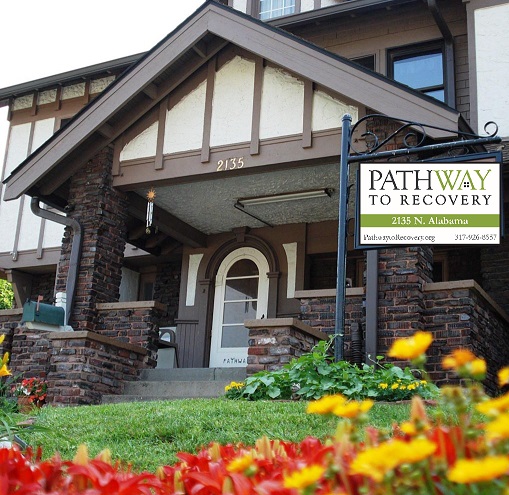 2135 N Alabama St, Indianapolis, IN 46202
ENTRY LEVEL (Pathway-1) Transitional Supportive Housing with shared rooms; 24/7 structure & support. Meals included.  The average length of stay 6-9 months prior to advancing to next level.
Admission Criteria
Men over 18
Without a permanent night time residence
With a current substance abuse issue
Willing to accept mental health treatment (if applicable)
Willing to commit to minimal 90-day stay
Willing to adhere to program structure
Willing to work toward Successful Discharge (Listed Below)
Successful Discharge Criteria (for Level II Advancement) 
90 Days substance-free,

90 Days mentally stable,
90 days financially self-sufficient
90-days employment or disability income
Level II – Semi-Independent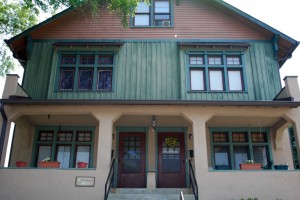 2149-51 N Alabama St, Indianapolis, IN 46202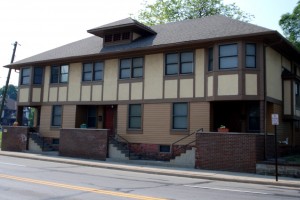 203 E. 22nd Street, Indianapolis, IN 46202
Level-II –  Semi-Independent Pathway 2 or 3. Transitional (Average length of stay 12-18 months). Furnished private rooms w/shared common areas. Rents based on income starting at $425 utilities included.
Men over 18

90-days Substance-Free, 

engaged in

12-step

 program with a

 support network

90-days 

compliance with 

mental health treatment plan (if applicable)

90-days same employer or consistent benefit income

90-days of self-pay rent history

Willing to sign 6 or

12 month

lease

One month rent with $200 Security Deposit
Level III – Permanent Housing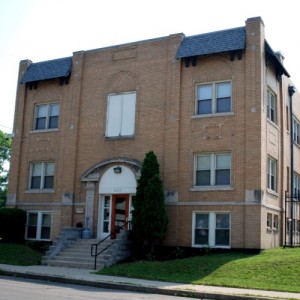 3173 N. Central, Indianapolis, IN 46205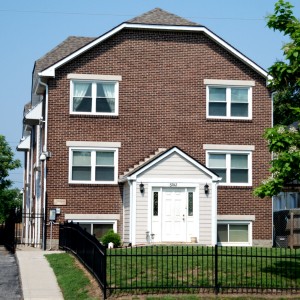 3742 N. Pennsylvania St, Indianapolis, IN 46205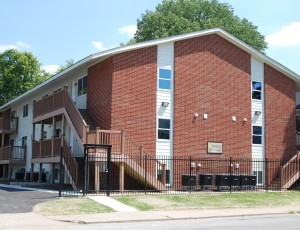 3427 N. Capitol Ave, Indianapolis, IN 46208
Level III – PERMANENT HOUSING Independent Apartments (Pathway 4, 5 or 6). Gated parking, security cameras with on-site laundry. Rents based on income starting at $425 utilities included. 1 & 2 bedroom apartments Unfurnished.
Adults or families
180-days Substance-Free
180-days actively engaged in 12-step recovery program
180-days actively engaged in 12-step support network
180-days compliance with mental health treatment plan (if applicable)
180-days employment with same employer or consistent benefit income
180-days of self-pay rent history
Willing to sign 12 month renewable lease
One month rent with one month Security Deposit