Wes Wins his Race with Addiction
by getting Back on His Feet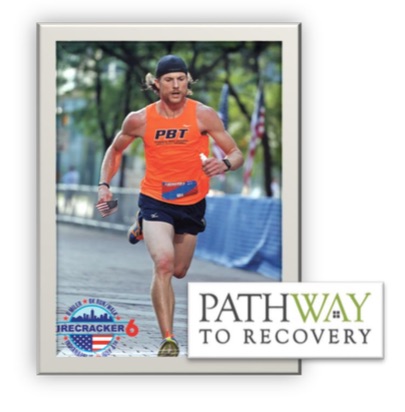 We don't imagine the words "age 7" and "drug use" in the same sentence any more than we imagine the label "addict" for a 14-year-old boy.
But for Wes, those terms had become all too familiar throughout his childhood and they stuck. Wes did whatever was needed to get his next high—whether that be breaking into homes or stealing from family and friends. Like most people suffering from addiction, Wes was finally caught and punished. He landed in boy's school, but misbehavior wasn't the issue – addiction was the issue…the challenge that needed to be faced. As his addiction progressed, he was revived from five (5) overdoses. His did ten (10) stints of rehab, and another ten (10) stays in homeless shelters across the state. There were also four (4) residential recovery programs and at least ten (10) jail runs.
This was Wes' life until Oct. 2016, when he arrived at Pathway to Recovery beaten and broken. Today, at 30 years old with 15 months of clean and sober living, Wes is "Back on His Feet."
Not only did he embrace the recovery tools offered at Pathway's transitional living program, he also joined a partner organization, "Back on My Feet"— whose mission is to combat homelessness through the power of running, community support and essential employment and housing resources.
Wes found his passion and was introduced to—running—a gift he never knew he had. Since Wes began running, he has competed in and completed 30 races, one of which was a 24-hour, 200-mile relay through horse country in Kentucky.
He has won numerous 1st, 2nd and 3rd-place awards and was the winner of the 2018 New Year's Day Resolution Run in subzero temperatures. Wes is currently an AmeriCorps Public Allies apprentice. This 10-month, service-oriented program focuses on leadership skills and professionalism, coupled with extensive training in social justice.
Wes advanced to Pathway's semi-independent living program, June 2017 and will ultimately move into his own Pathway apartment – the final phase of Pathway's three-part recovery process. Wes is now able to help new residents, including one 19-year-old presently attempting recovery for the first time.
According to Wes, Pathway and people like YOU who support our mission gave him "a better way of life without drugs." He is back in his 4-year-old daughter's life and they adore one another. Today Wes has something he never had before—hope.
One Man's Pathway to Recovery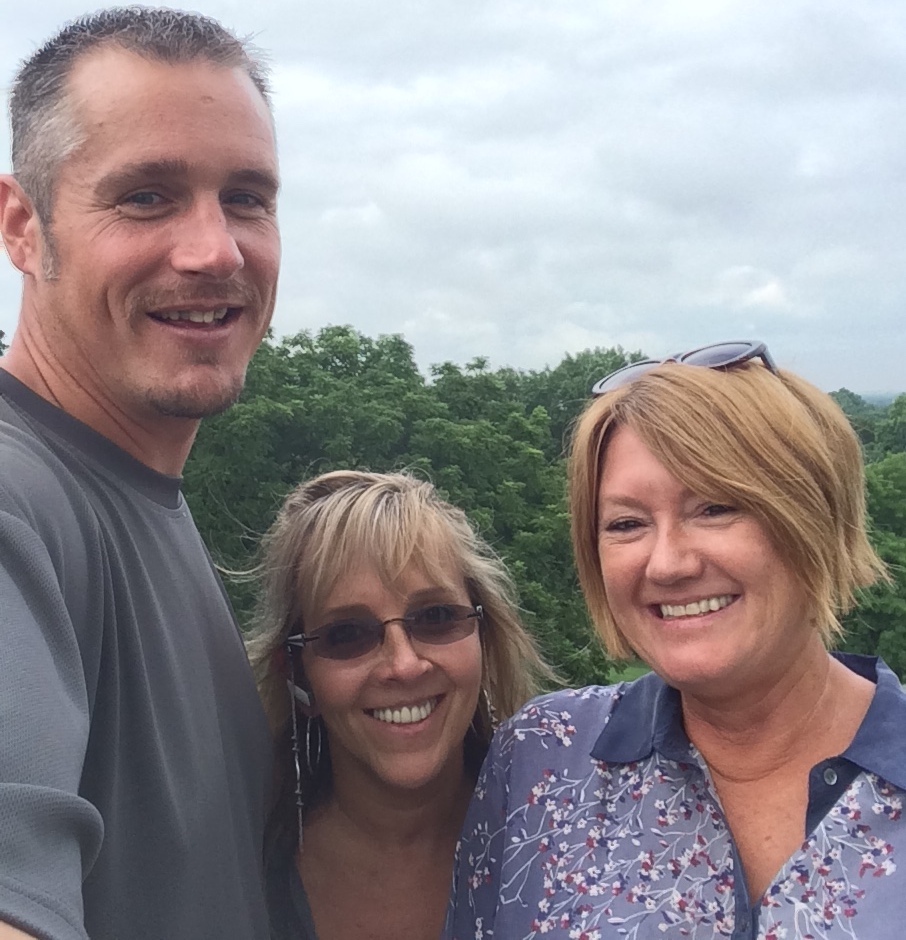 Jeremiah, Sandy Jeffers and Justin Phillips
paying respects to Phillips son,
Aaron of "Aaron's Law"
July 4, 2016 @ Crown Hill Cemetery
Jeremiah  came from a good family in a small town.  His addiction started innocently with social drinking after high school, but shortly thereafter began a downward spiral of broken promises, dozens of arrests for public intoxication, failed treatments, unemployment, estranged family relationships and homelessness.  In his late thirties, Jeremiah surrendered to a life living under bridges, bruised and beaten recycling through emergency rooms  and jails.  Even though he had given up, he was not alone. Maurice Young a local homeless advocate known for his "Homeless by Design" Ted Talk, made it his mission to get Jeremiah off the streets and into recovery.  During Jeremiah's last relapse, his younger sister died but he was on the streets nowhere to be found.  Maurice worked with Pathway and Jeremiah's probation officer who  specialized in homeless outreach to get him into a safe environment to deliver the tragic news about his sister.  Measures had to be taken to avoid putting him at risk, which  could ultimately harm his family even more.  Finally, he ended up at Pathway's supportive housing program.
Turning around his ingrained habits and behaviors were challenging at best, but by the grace of God, Jeremiah grabbed what could very well be his last chance for recovery.  He got a 12-step sponsor, began following directions, got a job and began making restitution.  He began making "living" amends to his family, especially for not being there when his sister died.  He slowly built a brand new life.
Last November, he celebrated one year of sobriety at Pathway.  He completed the entry level program in phase one, progressed to  semi-independent living in phase two and moved to his own Pathway apartment February 1st  2017.   This will be his home as long as he is clean and sober, engaged in his support network and financially self sufficient.  A big part of Pathway's philosophy and Jeremiah's recovery is "service to others".  After his one year sobriety birthday, he began serving  as a Pathway Peer Support Volunteer.  Every Sunday he works in the office to give  guidance to the new guys coming in off the streets beginning their journey of recovery.   Today, Jeremiah is gainfully employed and giving back what was so freely given to him.  He referees football with his father for the school he attended as a child.  He has earned the trust of his family and he has a new life.